Do have a question BRD.... When Dow was in the gasoline business what brand did they sell under or was it all wholesale?

Here's a picture of one of the local Bay stations in Midland. Not too many gas stations are designed by a world reknown architect but I guess the Dows figured if they spent it then Schuette would't inherit as much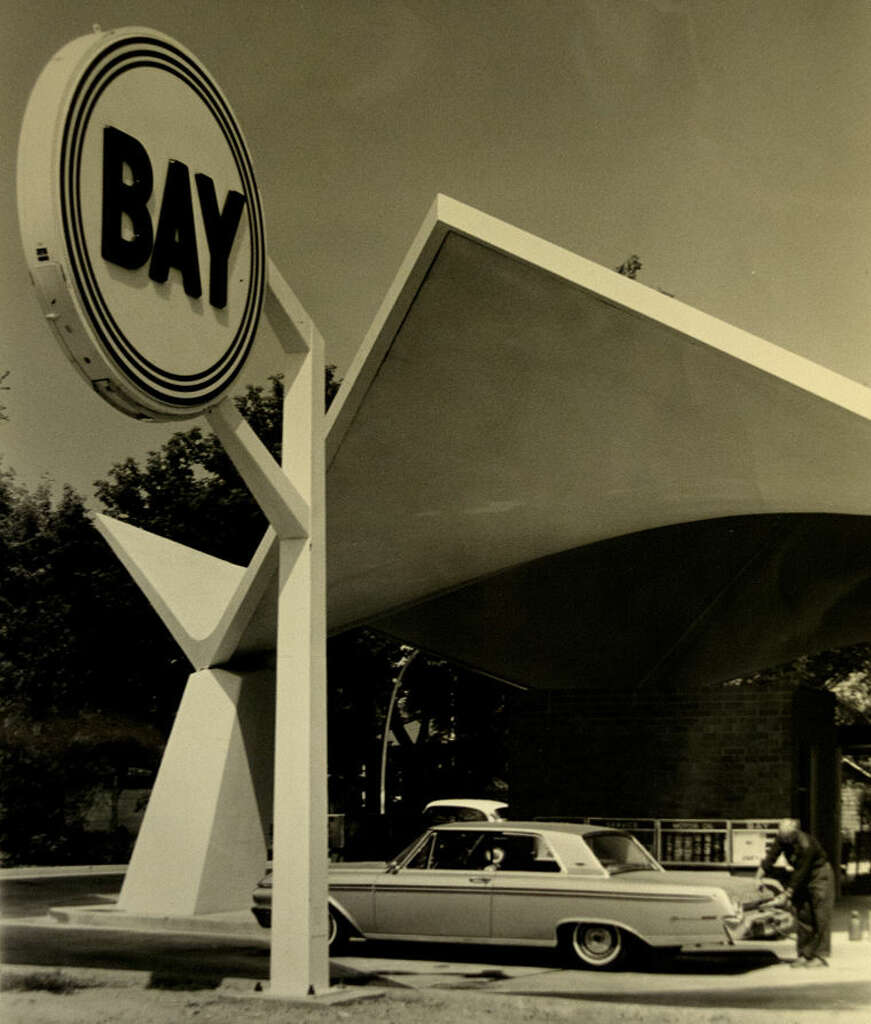 IMAGE 91 OF 203
This is an excerpt from an article that appeared in the April 3, 1962, edition of the Daily News. The station opened in July of that year.

After delays forced by Midland's cold and snowy winter, the new Bay Refining Company service station at Ashman and Hines in Midland has started to take form as an architectural prototype likely to attract wide interest.

Designed by Alden B. Dow Inc., and engineered by Professor J.L. Waling, of Purdue University's School of Civil Engineering, this project is the first to make use of a new method of constructing a hyperbolic paraboloid concrete shell. Research on the new method, which uses Styrofoam expanded polystyrene planks as form boards, was conducted at Purdue under the sponsorship of The Dow Chemical Co.
Here's the whole article I just found this morning so I've only made it through the first 100 photos so far.
I keep hoping there will be a picture of me somewhere!!!
https://www.ourmidland.com/lifestyles/article/Throwback-Old-Midland-area-businesses-13085085.php#photo-9628750